Small Claims Court Attorney & Other Legal Services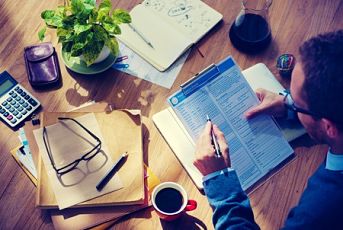 Menges, Attorney at Law, P.C. strives to fulfill many of our client's legal needs. In addition to our main services we also offer other legal services including small claims court attorney services.
If you do not see the type of legal service that fits your legal needs, we can conduct a personal case evaluation to help determine the right solution for you.
Joseph Menges is readily available to answer your questions and discuss your legal goals. He can be reached through his Contact Page.
Do You Need A Small Claims Court Attorney?
Small claims court cases are a simplified court procedure for resolving disputes for money claims of less than $10,000. These cases strives to reach a quick resolution. They can be set for trial very quickly and resolved within a few months. 
It is important to know that these cases can only be for money judgments and cannot exceed $10,000.  The court does not have any power to order anyone to return property or prevent someone from doing something.  They can only make an award for money. 
Do You Need Contract Litigation Services?
Contract litigation has a scope depending on the amount claimed in the litigation.  Understanding the contract is very important in understanding what claims an individual has as well as knowing what types of relief can be obtained. 
What is important when going into contract litigation is to make sure that the contract gives the parties costs and attorneys fees.  This is important because should you win the case then the costs and attorneys fees associated with the case can be added to the judgment.  If not the costs are the responsibility of the parties themselves.
Are You Overpaying On Your Property Taxes?
Our firm offers Property Tax Solutions to those who feel that they are paying too much on their property taxes. We have a division in our firm solely dedicated to this called Suburban Appeal Inc. Click here to see if we can lower your property taxes and save you money.
Do You Want A Case Evaluation?
We would love to discuss your case and legal needs with you. If you would like to have your case evaluated by Attorney, Joesph Menges, please reach out to us to see how we can help you achieve your legal goals.